Hos Nordic Oily Waste er bæredygtighed en central værdi.
Vi bruger bæredygtighed som grundværdi i alle aspekter af vores operationer, virksomhedsstrategi og vores daglige tankegang. Bæredygtighed forudsætter, at man sammentænker det sociale, økonomiske og miljømæssige. Løsninger baseret på bæredygtighed, skal derfor fokusere på at nedbringe omkostninger, miljøpåvirkning, og bidrage til samfundet omkring. Med bæredygtige løsninger, forsøger vi at bidrage til en grønnere agenda og en grønnere verden for både mennesker, firmaer og samfund. Vores bæredygtighedsstrategi er baseret på at bidrage til den cirkulære økonomi, og derfor betragter vi affald som en ressource. Hos Nordic Oily Waste skaber vi løsninger med fokus på recycling, upcycling og miljørigtig bortskaffelse af farligt flydende affald.
Vores ekspertise kommer fra vores nysgerrighed. For at kunne praktisere bæredygtighed, er viden et afgørende element. Vi er altid nysgerrige på den nyeste viden i henhold til forskellige affaldsfraktioner, teknologi eller logistiske løsninger og udfordringer. Vores ekspertise i affaldsstrømme, fra produktion til forbrug og behandling, giver os et godt udgangspunkt for at behandle netop dit affald bæredygtigt. Vores løsninger er baseret på et partnerskab med vores kunder. I fællesskab finder vi de bedste individuelle løsninger og kombinerer ekspertise fra forskellige fagområder for at imødekomme dine specifikke behov.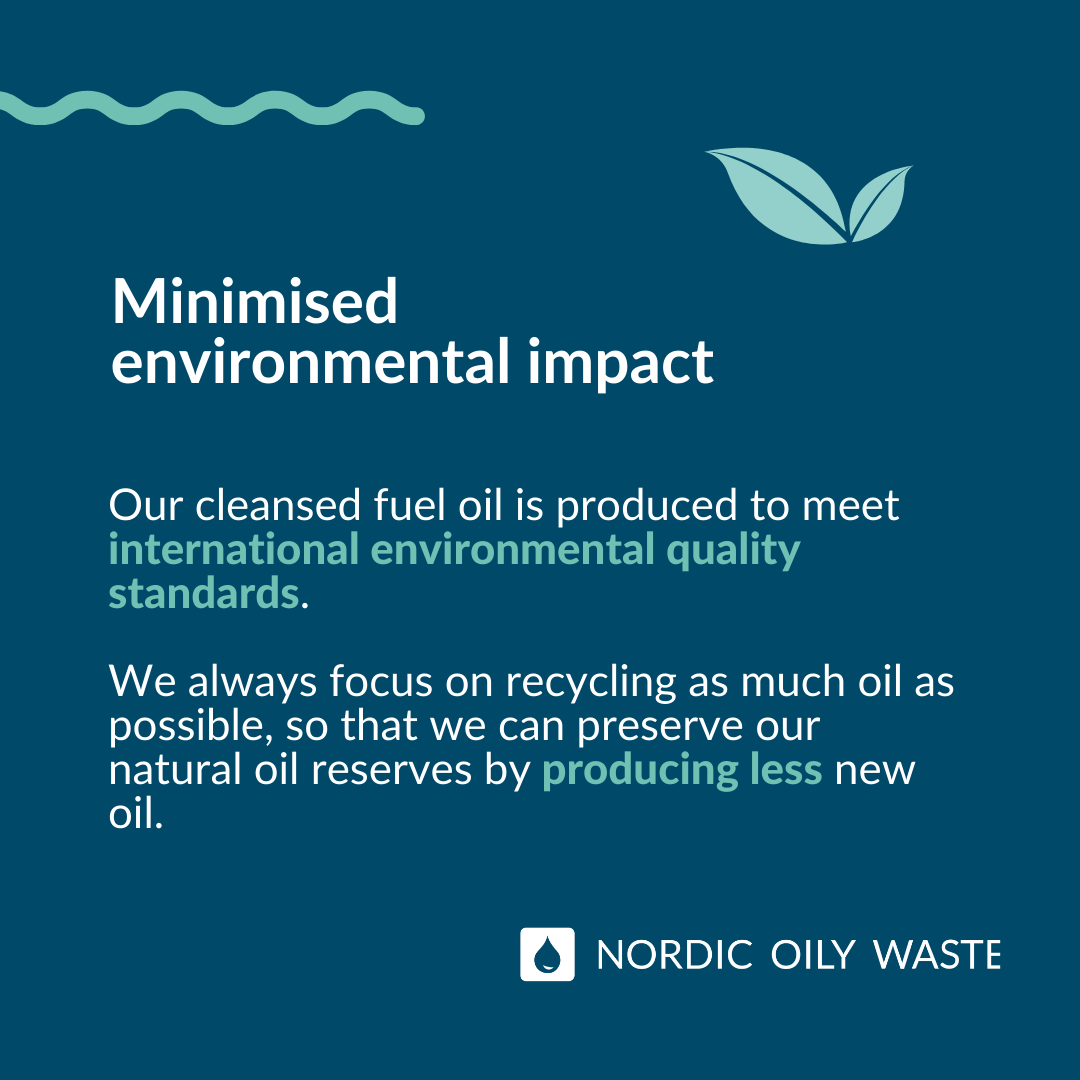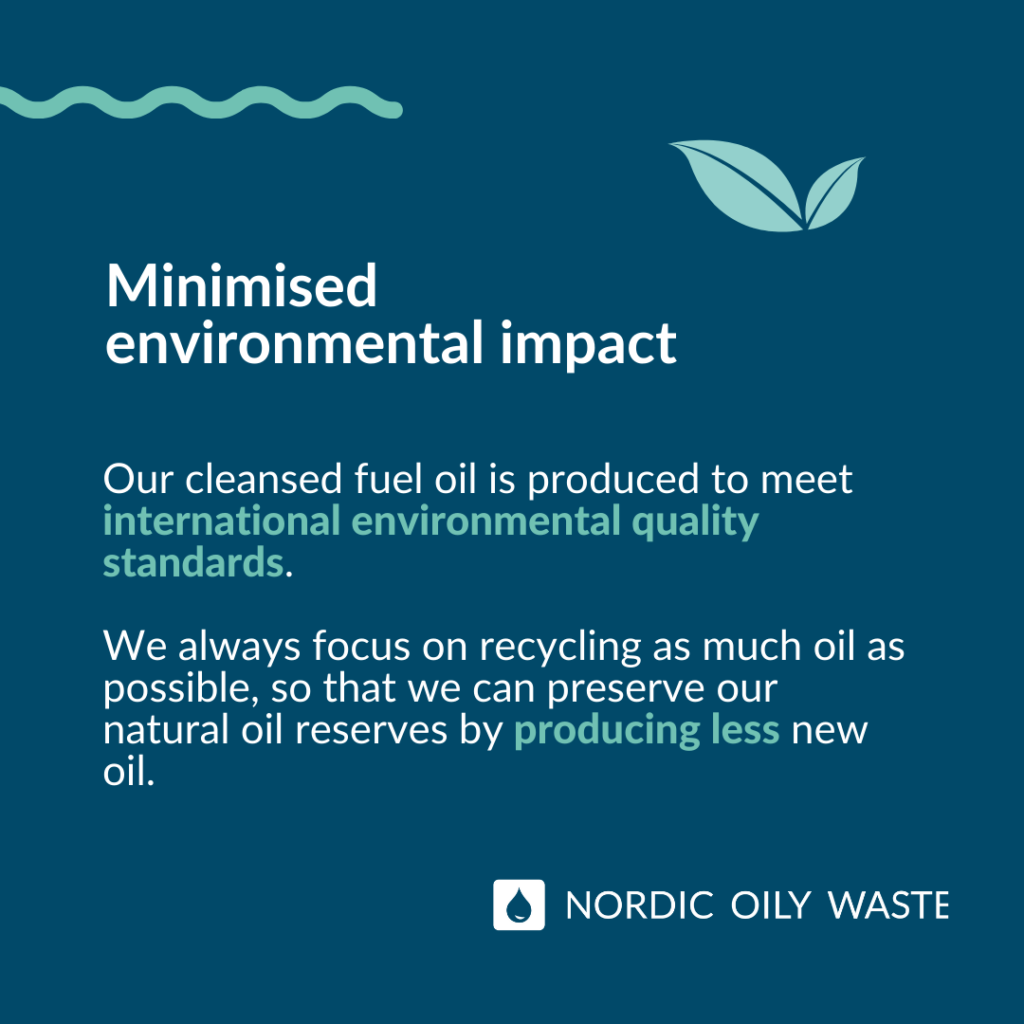 For os er vores ansattes helbred og sikkerhed altid en prioriteret. Vores ISO-certificering i 45001 (arbejdsmiljø) sikrer, at vi opretholder en høj standard og kvalitet for arbejdsmiljøet i Nordic Oily Waste. Høje standarder for arbejdsmiljøet er særligt vigtigt, da vi håndterer farligt flydende affald, som kræver stor fokus på sikkerhedindsatsen. Vores virksomhedsstrategi er af samme grund baseret på høj etik ift. menneskerettigheder, arbejdsstandarder og forhold, som du kan læse mere om i vores Code of Conduct her.
For us, ethics is important in all aspects of our work. We do not tolerate corruption and we expect all our employees and partners to work to the highest ethical standards described in our Code of Conduct.
All our operational areas focus on environmentally sound solutions, and we actively contribute to a greener agenda. Our ISO certification in 14001 ensures that our environmental management and quality follow the highest international standards.
In connection with all areas of action, we support, and are inspired by, the UN's global goals for sustainable development. Our processes are optimized according to the goals, and we always try to implement and contribute to a number of the goals in our company's daily routine as well as overall strategy.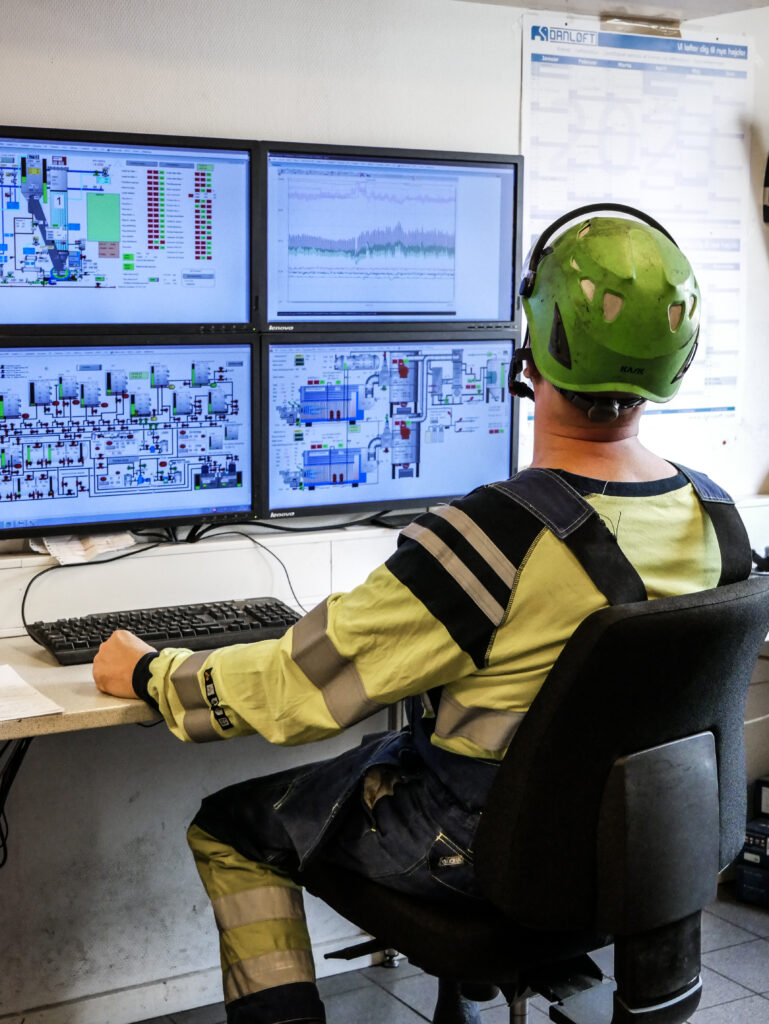 Hos Nordic Oily Waste har vi opnået certificeringer på vores:
Kvalitetsledelsessystemer (ISO: 9001:2015)
Miljøledelsessystem (ISO: 14001:2015)
Arbejdsmiljø (ISO: 45001:2018)
Vi efterlever og opretholder kontinuerligt ovenstående certificeringer. ISO certificeringerne er vores eksterne partneres garanti for, at vi gør vores ting ordentligt, og efterlever høje internationale standarder. Vores certificeringer gennemgår både intern og ekstern audit hvert år for at sikre, at vores processer altid er optimeret.